E-mail marketing

AI

Networking
How to: Follow-up email after a meeting using AI
Sherlin Jannet

One of the main driving forces of a business is networking. From making phone calls to attending meetings and sending follow-up emails, networking is a lot of work. And sending immediate follow-up emails is the most significant point of networking. After a meeting, a follow-up email can be an opportunity to thank the participants, refresh their memory with points from the meeting discussion and keep the connection alive until next time. However, networking after an event or a meeting can be a daunting task for those running on a busy schedule. This is where AI could come to our rescue. Whether it's your first time writing a follow-up email or whether you send follow-up emails on a daily basis, in terms of looking for a solution, you're in the right place!
This blog post gives you an account on how AI can help you write a follow-up email as a way of networking, points to remember while writing a follow-up email and some example prompts to get your desired output.
Record your meeting
In order to use AI to generate any type of content, you would need to first feed it text, audio or video inputs. So make sure you record your meeting using a screen recorder for online meetings or an audio recorder for in-person meetings. The sample video used in this blog for demonstration is a video link from YouTube.
Transcribe your meeting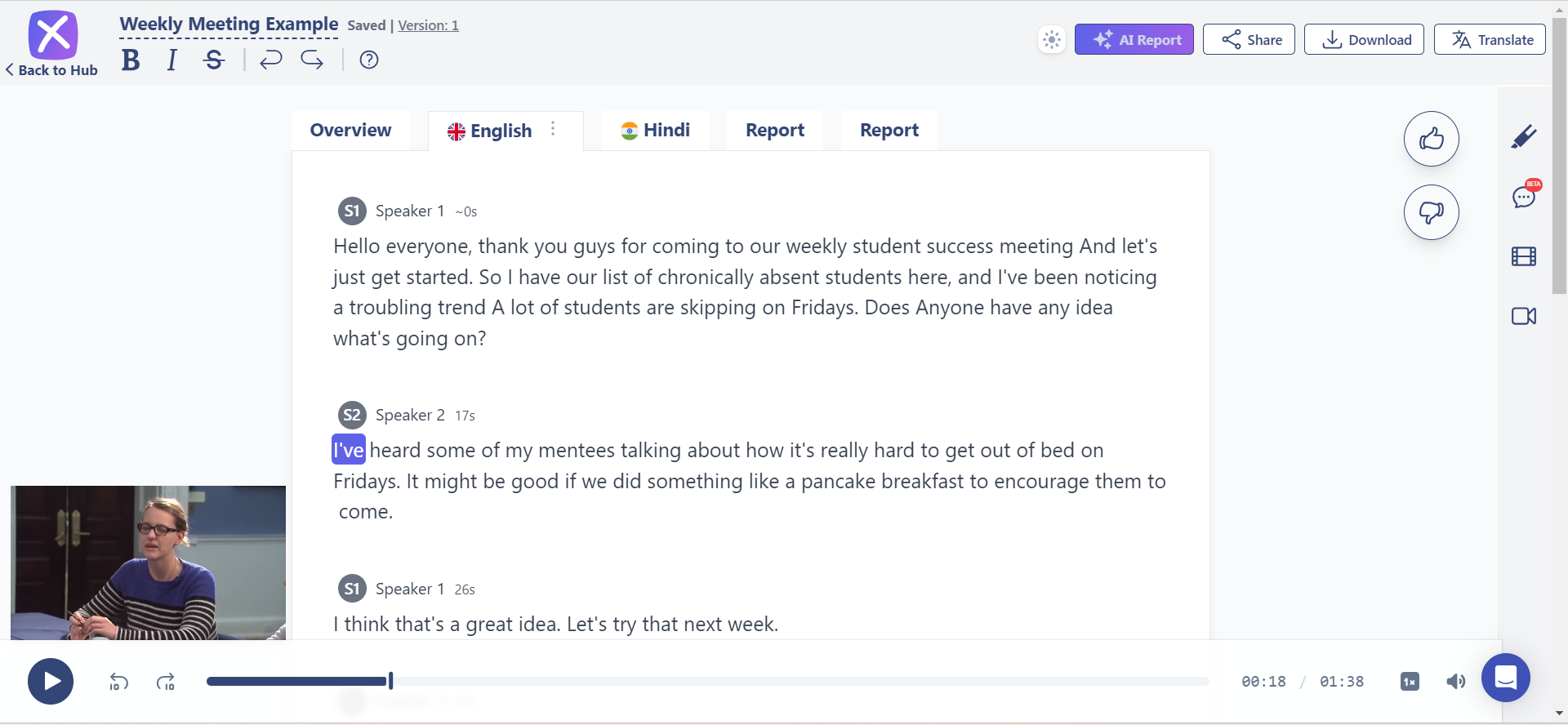 Once you've recorded your meeting you will have to derive a transcript of the video so that it can be fed into an AI summariser. However, ExemplaryAI can transcribe the meeting for you, using the audio or video input, summarise it and generate an email, all together. Skip to "How to write a follow-up email using ExemplaryAI?" in this blog to know how it's done. You also have options to translate your transcript into different languages to better understand the transcript.
Summarise key points and call to action
A summary of key points can help jog the memory of the participants and can serve as a resource of ideas and information that can be accessed later. And for recipients who could not attend the meeting, this could be an easy way of catching-up with the discussion.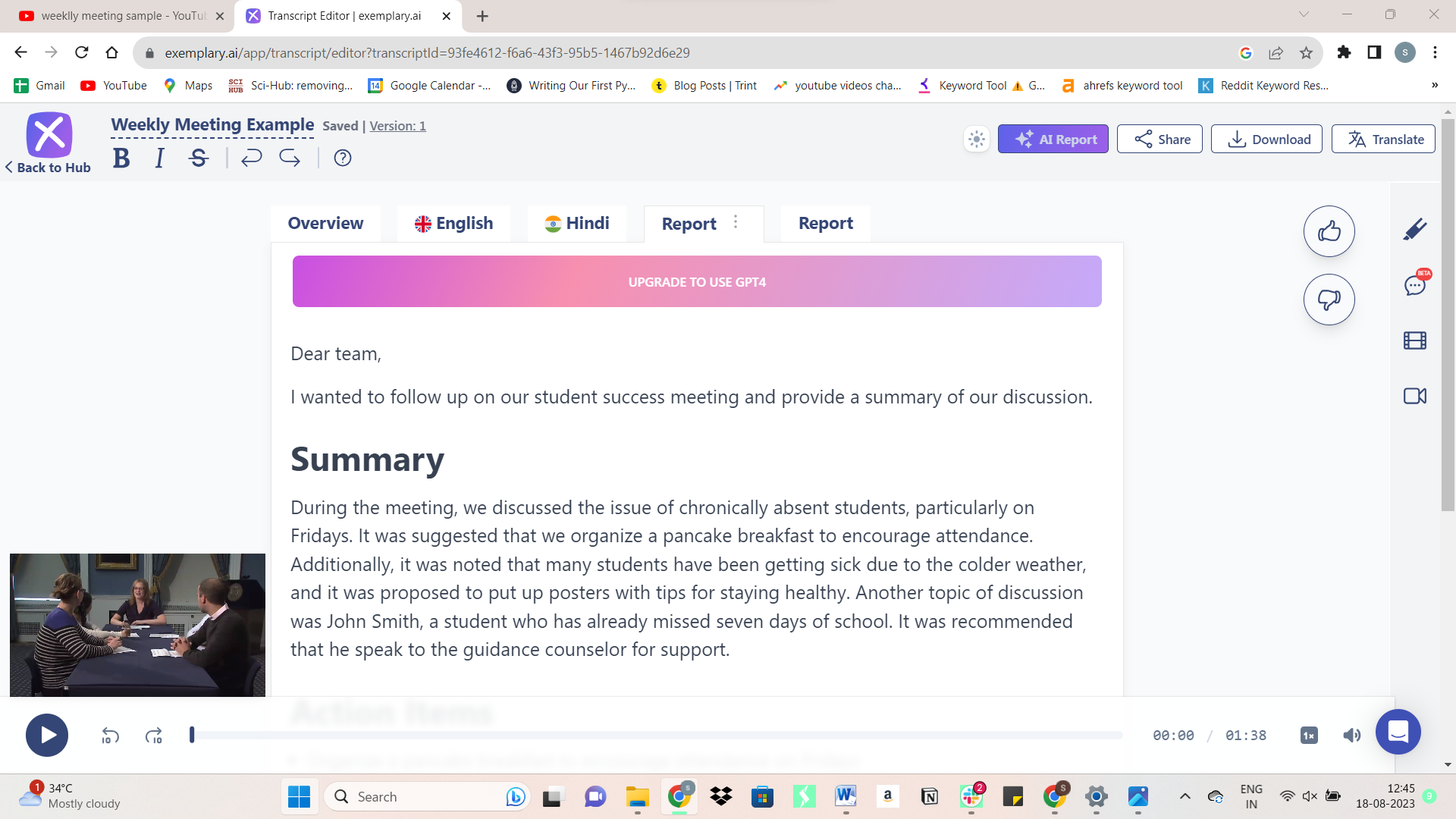 Action items and highlights in a follow-up email can act as a reminder for important deadlines and points to be carried out as discussed in the meeting and having it in text-form makes it more convenient to refer.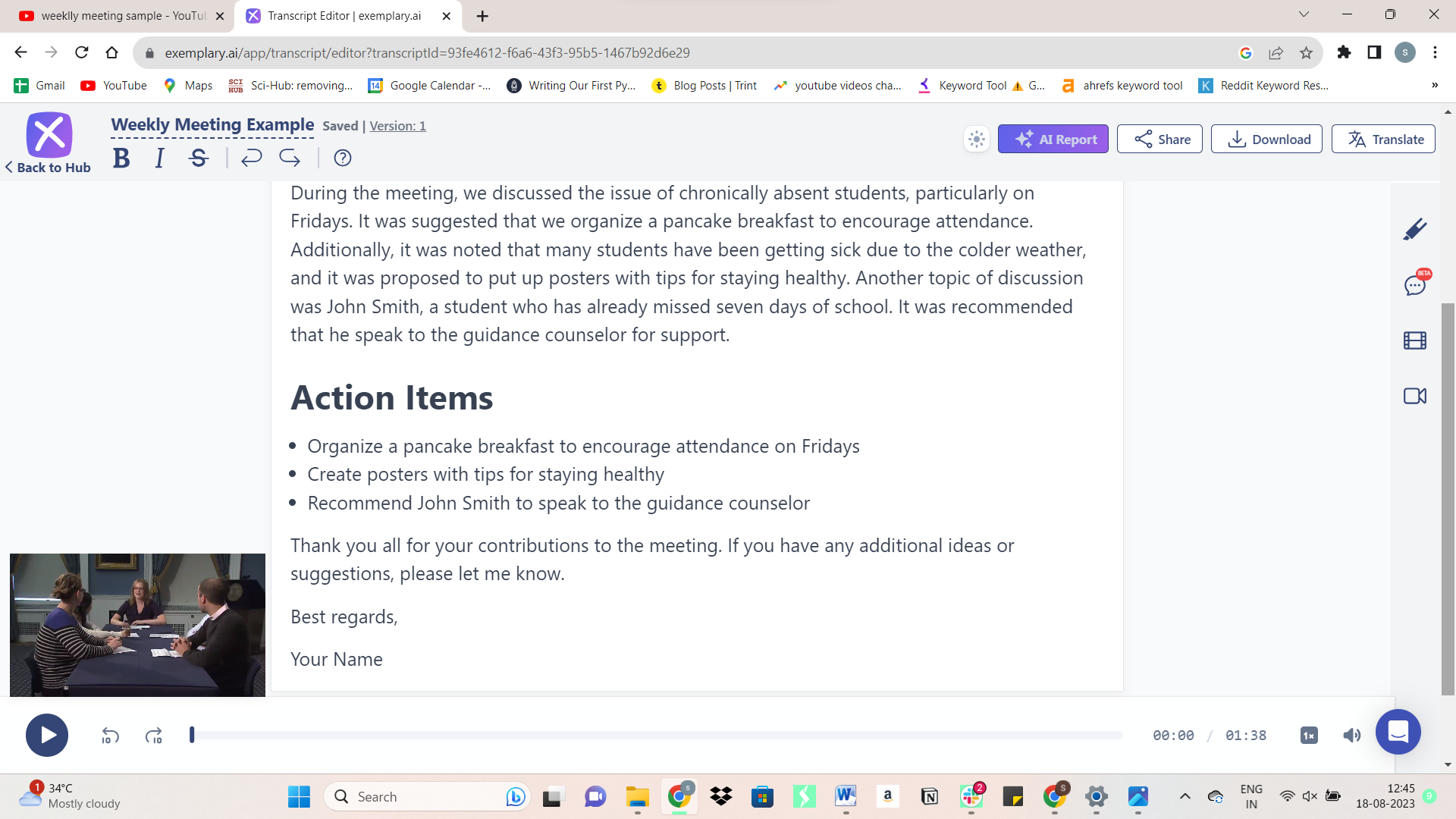 How to write a follow-up email using ExemplaryAI?
With ExemplaryAI, all you have to do is record your meeting and upload the audio or video file. When asked to simply "Write an email". A neat email including the summary of the meeting will be generated. Other than that, you can also prompt the AI-report to give you a write-up in the tone or style you want. Here are some examples:
To generate a follow-up email discussing the meeting, you can click on "AI-report" to access the prompter and use this report prompt: "Write a follow-up email thanking the recipient and in a professional tone." (Try now)
And here's the report prompt to generate a follow-up email with a crisp summary of key points and action reminders to send to your recipients: "Generate a follow-up email with a summary of the key points discussed in the meeting and highlights of action items, to send to all participants." (Try now)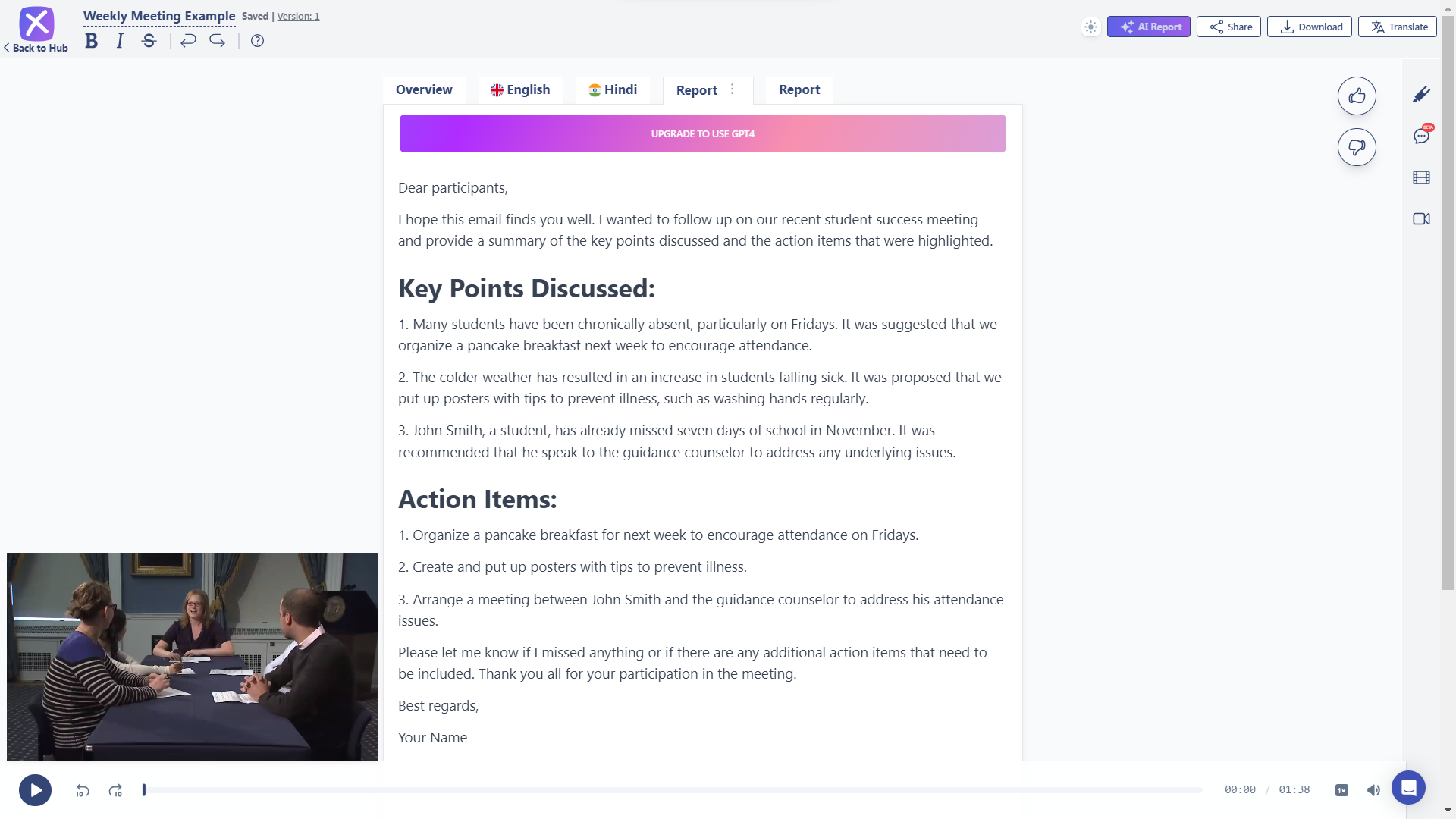 Final touches
Personalise your email by adding your recipient's name to the beginning of the email. Similarly, sign your name at the end of the email. Link your product or any relevant articles. And finally add a straight-forward subject line before you send in the email.